Purple Ocean is not available at the moment
Check out our other top recommended Psychic Sites
3 free minutes + 70% off your first session
100% Satisfaction Guarantee
$.99 - $9.99 & up per minute
Top Rated
9.8
First 3 minutes free
$1.00 - $18.99 per minute
Available Promo Codes
5 minutes free for your first session
$.99-$9.99 per minute
Refunds available
Purple Ocean
Purple Ocean is an app that provides users with same-day personalised video readings from a psychic of your choice.
Purple Ocean Full Pricing
Personalized video readings $10

Rush video readings $15

Live video chat starting at $0.99/minute
Top Features
Personalized video recordings

Video chat available

Psychics have video profiles

Refunded credit offered
Purple Ocean In-Depth Review
By:
Top10-Psychics.com Staff
Established in 2017, Purple Ocean has found a way to streamline receiving psychic advice. Most psychic services offer live readings on a per-minute rate. Purple Ocean offers asynchronous video reading at a flat rate of $10.
How does it work? It's simple. You submit a short video asking your question, and in 24 hours your chosen psychic will respond with a three minute video. If you're feeling camera shy, you can also ask your question via text.
This is excellent because a picture is worth a thousand words, and a video is worth a million. Psychics can get a much stronger connection through video reading. Also, the asynchronous nature of same-day video readings allow users to access psychics that they might not otherwise be able to reach due to timezone issues.
Get same-day video recorded psychic readings
Browse psychics based on types of readings
Search for psychics with "top accuracy" ratings from users
Read other people's journeys
Can only use through a phone or tablet
No chat feature, but users can chat through the sister app, Purple Garden
Pay extra for responses within an hour
May have to wait up to 24 hours for a response
Purple Ocean Video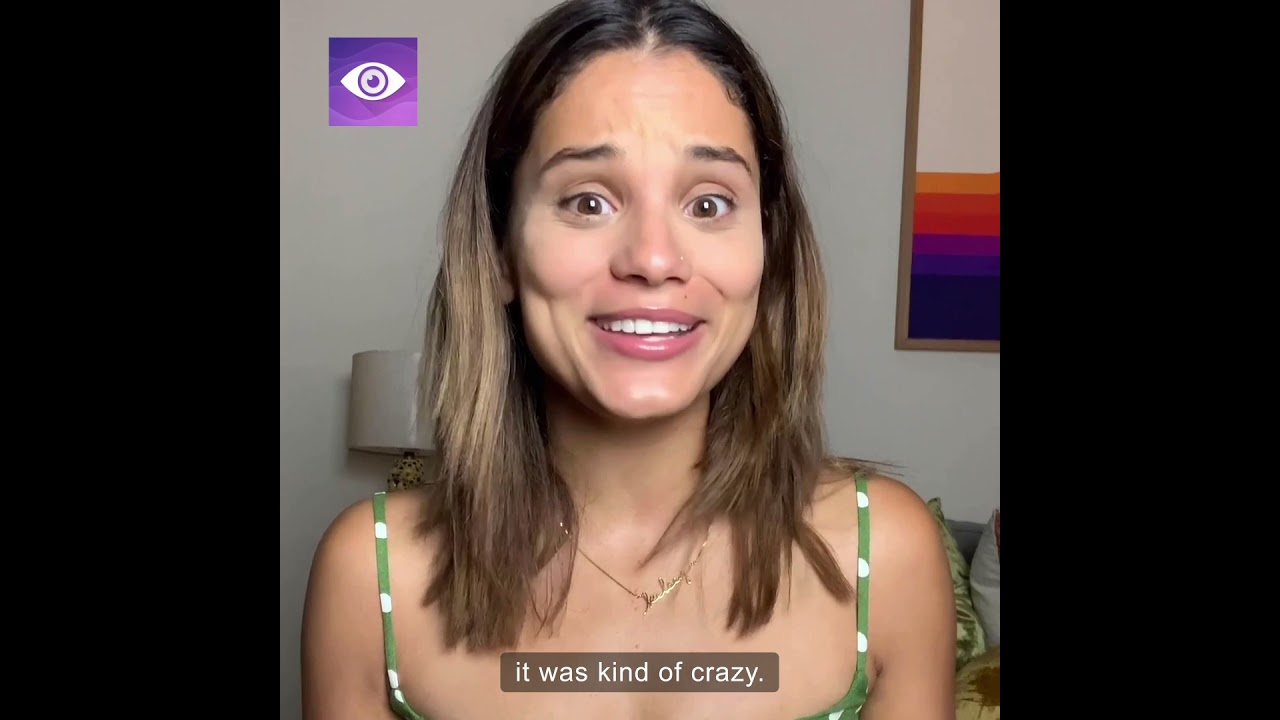 How Much Does Purple Ocean Cost?
Purple Ocean costs $10 for a video delivered within 24 hours. A video delivered within 1 hour costs $15. Users can also video call psychics at a per-minute rate set by the psychic. Video calls start at $0.99/minute.
Users must prepay credit on the Purple Ocean app. Users can save 10% by loading $25 or more, and save 15% by loading amounts over $60.
Top Payment Methods
Purple Ocean accepts all major credit and debit cards. The app enables 1-tap buying for added convenience.
Refunds
Is it possible to request a refund?
Yes!
Though it is rare, if your psychic advisor fails to deliver a video recording within 24 hours, you are eligible for refunded credit. If an advisor fails to respond on time, you will be given the option to cancel the order.  When the order is cancelled, the credit gets refunded to your Purple Ocean account. Unfortunately, cash refunds are not offered.
The Most Popular Readings Purple Ocean Offers
If you are looking for a specific type of reading, tap on the navigation bar on the left-hand side of the app. Tap on "Categories," it's the third item listed under "Home," and "All Advisors." From there, you can browse psychics by category. Categories include:
Tarot Readings: Want to know what's in the cards for you? A tarot reader can answer any of your queries. Gain insights on the past, present, and future with a tarot reader
Psychic Readings: When you know you want a reading, but you're not sure what kind of reading you want, psychic reading is a great place to start. They can guide you to your heart's desires
Relationship Coaching: Having some trouble in your love life? Want to know how to find your soulmate? A psychic relationship coach can set you on the path to true love
Palm Reading: Your fate is written in your hands, do you know what it says? Thanks to the video medium provided by Purple Ocean, palm reading is simple and easy!
More types of readings you can find at Purple Ocean:
Astrology & Horoscopes
Oracle Guidance
Angel Insights
Dream Analysis
Cool Tools and Features with Purple Ocean
Extensive Search Filters - the Purple Ocean app allows users to search by a number of filters. Are you looking for someone who offers video chats? You can search for that. You also search for the most accurate advisors, new advisors, or by services offered
Browse by Category - users can pursue different categories such as psychic reading, tarot reading, and palmistry. Looking for a different type of reading? Purple Ocean has you covered
Video Profiles of Advisors - finding a psychic you vibe with is easy on the Purple Ocean app. All Purple Ocean psychics must submit a video introduction of themselves for their profiles. This way, you can really connect with their energy and find the right psychic for you
Journeys - a lot of clients have similar questions for advisors. Purple Ocean encourages users with similar struggles to share their journeys. This way, you can find a psychic who can help you with you specific struggles, and help other users find a great psychic
Favorite Advisors - when you find an advisor you love, tap the heart icon at the top right of their profile. This will save their profile for easy access under "Favorite Advisors"
How to Get Started with Purple Ocean
Download the app either in the App Store or Google Play.
Create a username.
Fill out your profile.
Load funds for credits. You will need at least $10 to order a reading.

If you choose an advisor before loading credits, the app will prompt you to buy credits.
Purple Ocean accepts all major credit cards, the app supports 1-tap buying on your phone if you have enabled it.

Search or browse psychics.

Psychics have video intros on their profiles, making it easy to find someone you vibe with.

Select your favorite psychic advisor.
Record a video asking your question.
Wait for a response

Responses can take up to 24 hours for delivery. For an additional $5, you can have your reading delivered in an hour.
Booking a reading on Purple Ocean is super simple. After you have created your profile and loaded some credits, you can place an order for a reading right away.
To place an order for a 24-hour recorded video reading, go to a psychic's profile. Tap the green button with the "24" icon. Record your question, include any text you like, and wait 24 hours for a repose from your psychic
For a video recorded reading within 1 hour, tap on the green button with a picture of a running man. Your account will be charged $15 of pre-loaded credits, and you can expect a reading within an hour
If you want a live video call with no waiting, press the icon with a camera. The button will list the psychic's per-minute rate
To live chat with a psychic, press the icon with the chat bubble. This will run through the sister app, Purple Garden
For a live phone call with a psychic, tap on the icon with a phone. This also runs through Purple Garden
Please be aware that psychics are free to choose what services they offer. For example, if you do not see a button for phone calls, they do not offer live phone calls. If the button is grey, they are not currently available for that service. If the button is red, they are currently busy on the line with a client.
How You Can Find a Compatible Psychic
Choosing a compatible psychic is easy with Purple Ocean Psychic Readings couldn't be easier. Purple Ocean provides users with detailed and easy to read profiles of its many psychic advisors.
Get to Know The Readers
The advisors available on Purple Ocean all have information about their services, about themselves, and the categories of readings they offer. To look at user reviews, scroll past their profile. What makes Purple Ocean special is that all psychics leave a video recording for users, so clients can feel out a connection.
How to Connect with a Reader
To connect with a reader, all you have to do is tap the button for whatever services they currently have available. If you really like a psychic, you can add them to "Favorite Advisors" by tapping the heart icon at the top of their profile.
If a psychic you want to reach is unavailable, you can have the app notify you when they come back online, and send them a "nudge" to encourage them to come back online.
How to Leave Feedback for An Advisor
After you receive your psychic reading, the app will encourage you to leave feedback for other users. Users get to leave a rating and write about how their psychic helped them.
Purple Ocean is an innovative way to get a powerful psychic reading. Instead of paying per minute to talk to psychic who you cannot see, you get a video recording delivered for a flat rate. How do you actually know the tarot reader on a chat line is actually pulling cards? With video recordings, you know because you can see it.
Purple Ocean psychics go through a rigorous screening process. To become a psychic with Purple Ocean, a psychic must submit information about how long they've been practicing psychic readings, describe the services they offer, and submit a video reading for review.
Advisors on Purple Ocean do not have access to any of your personal information other than your gender and your birthday. They do not have access to your email, your social media, or any other personal information. Purple Ocean advisors cannot see any chats you're having with other advisors. Purple Ocean takes security seriously.
What have Purple Ocean users had to say about their platform?
Overall, users seem to enjoy the unique aspect of recorded video psychic readings. Many of them also enjoy the video profiles of the psychics, and find it a lot easier to find a psychic that they love.
Some less satisfied users dislike that credits cannot be transferred to the sister app, Purple Garden, and unused credits cannot be refunded.
Purple Ocean is only available via mobile app. To download, go to the app store or Google Play on your phone or tablet. Search for Purple Ocean Psychic readings, and tap the button that says "install." The app is very easy to use, and even includes a tutorial for how to use the app.
The app has many great features such as excellent search filters, user journies, and the ability to save favorite advisors.
How to access help and support
Customer support is available through the Purple Ocean app. On the navigation bar in the third section, under "Languages" is Customer support. On this page you can send a message to the support team. The support team will get back to you as soon as possible. This page also has a feedback forum and sections dedicated to:
Credit and purchases
How to use Purple Ocean
FAQs
Account and settings
Purple Ocean Psychic Readings is a unique way to get video psychic readings at a bargain price. We're very fond of the video profiles provided by the psychics at Purple Ocean. We find that the video profiles are an easier way to create a connection with a reader.
Overall, if you prefer video readings over phone or chat readings, Purple Ocean is the way to go! However, if you prefer text chat or phone calls, you might want to check out Purple Ocean's sister app, Purple Garden. If you're looking for an online palm reader, Purple Ocean is one of the few online psychic services that offers palmistry. In addition, unlike many services that only offer love psychics, Purple Ocean also offers relationship coaching.
We hope you found this Purple Ocean review helpful, and we hope you find a great psychic advisor. With Purple Ocean, the path is clear.
FAQs
Can a psychic really do an effective reading in three minutes?
Purple Ocean is designed to streamline online psychic reading. Most psychic reading services are paid per minute. This can really add up when psychics have to do things like shuffle cards, look up astrological charts, ect. Also, with video you know they are actually pulling cards and not just making things up.
I don't like being on camera. Can I just write to an advisor?
You can simply leave a question via text. Purple Ocean strongly recommends that you leave a video, because it enhances the psychic connection. Also, for things like palm reading, psychic advisors do need to at least see your palm.
Can your advisors see my readings with other advisors?
No. The only information Purple Ocean's psychic advisors have access to is your username, gender, birthdate, and any information you have volunteered in your query.
When Hogwartz failed to send an owl to Casey at age 11, she decided to take her magical education into her own hands. Her main passion is tarot, but she has also studied astrology, numerology, and dream interpretation. She currently works as an online tarot reader and astrologer. By channeling the power of the cards, Casey can illuminate the past, provide perspectives on the present, and divine paths for the future. Casey Luft-Runner is also a featured author for the Icebreakrs blog, a dating coach, and an aerial silk dance teacher. Casey Luft-Runner is a proud "jack of all trades".